Reminder to parents: Doors open at 7:30. Breakfast is served 7:30-7:45 Tardy bell rings at 7:50.

EZSchoolPay is now live! Parents can begin creating accounts, linking their students and making payments on their students meal accounts. Check our website for detailed instructions.
https://www.ezschoolpay.com/Login.aspx

See the attachment for our Kindergarten Color Unit for 2022.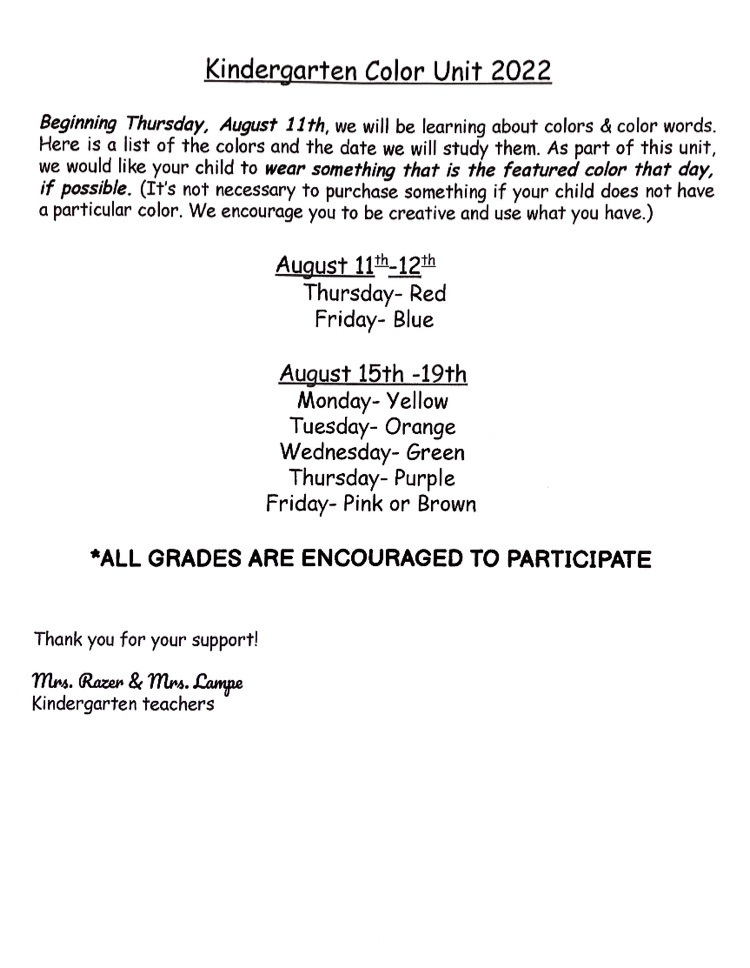 Armorel SD Open House Tuesday, August 9, 6-7:30 PM.

Armorel School District Cafeteria Menus can be found on our website by clicking on the following link. The may also be viewed by downloading the Nutrislice app.
https://www.armorel.k12.ar.us/page/cafeteria-menu
Don't forget to stop by the cafeteria tomorrow night during Open House and grab a sample!

Join us for a sample tasting at Open House for the Armorel School District!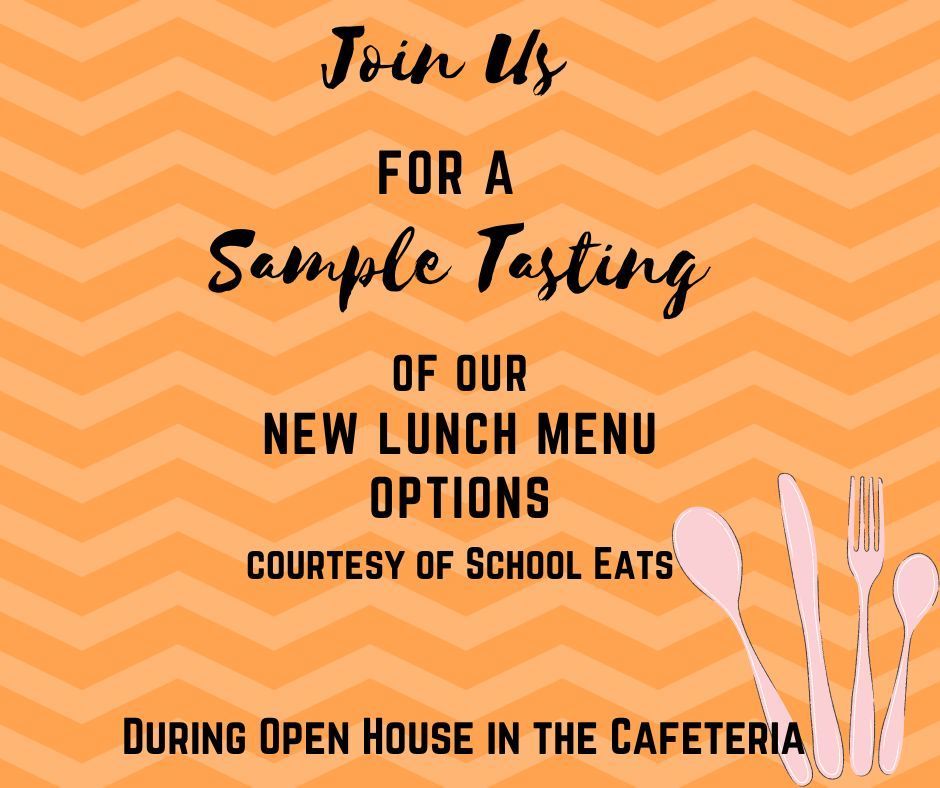 2022-2023 ACT Test Dates are now open. Sign up today!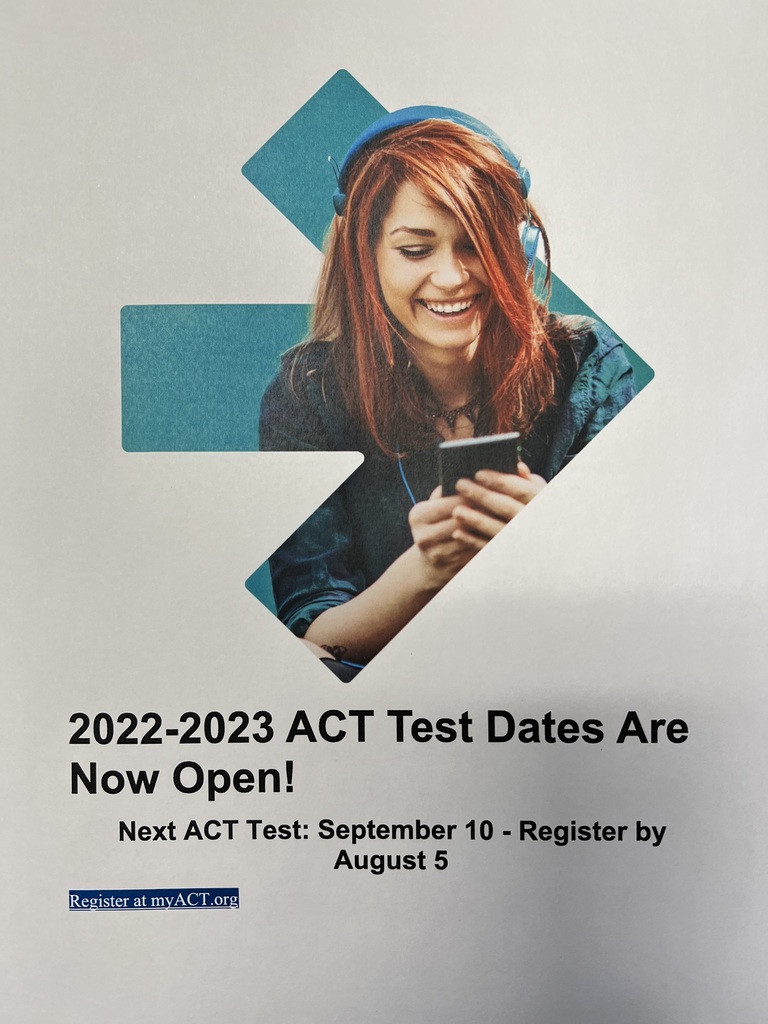 Open House for Armorel School District

So proud of Skylar Ashmore for being pinned by UCA staff for America Needs Cheerleaders. Showing kindness, leadership and spirit.

We've got Spirit yes we do! #took home a spirit stick

2nd reminder for Armorel Elementary registration. See attachment for details.

The school board meeting scheduled for today has been postponed and will be rescheduled as soon as possible. The new date and time will be posted when it becomes available.



The Armorel Board Meeting scheduled for this afternoon at 5:30 has been moved to Tuesday, July 19, 2022.
Armorel High School Registration July 25th-10th, 11th, 12th grades July 26th- 7th, 8th, 9th grades July 27th- New Registration (must bring birth certificate, shot record and S.S. Card) Two proofs of residency are required (electric, gas, or water) Open House- Aug 9th, 6-7:30

The Armorel School District would like to express our deepest gratitude to Lowe's for their generous donation of mulch for our elementary playground. Your continued support for our students, staff and community is nothing less than amazing and we appreciate you!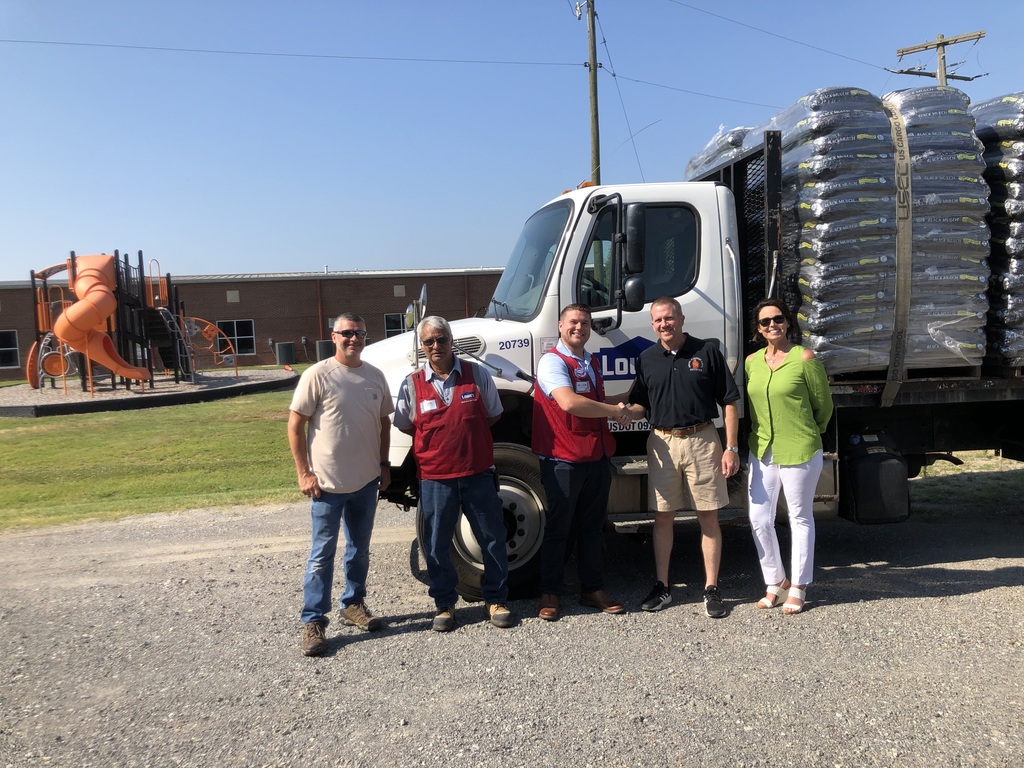 Armorel Elementary Registration See attachment for details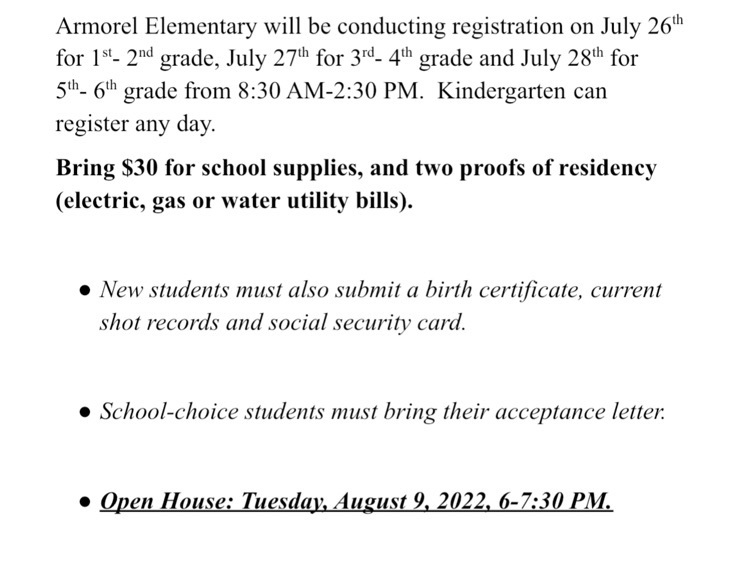 Reminder that ACT is this Saturday for all those who have Registered. Remember to print your ticket and take an ID with you that morning. If you need help printing your tickets call Mrs Booker at the high school.

Students that will be Juniors during the 2022-2023 school year are invited to attend an upcoming college tour at Arkansas State University and University of Central Arkansas. Sign up with Mrs. Scott.